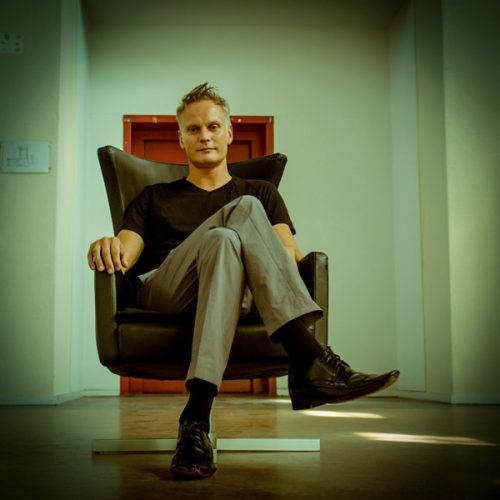 Pascal Vermeer was born in 1967 in Tilburg, The Netherlands. He started to play the drums at the age of seven. For several years he received private instruction under the accomplished American drummer Steve Clover.
As a member of the jazz quartet Iris, Pascal Vermeer won the prestigious "Meervaart Contest" of the Dutch Broadcast Foundation (NOS). Pascal Vermeer performed concerts in Burkina Faso, China, Malta, Cyprus, Turkey, Germany, Greece, United Kingdom, Spain, France, Belgium, Luxembourg, Italy, Latvia, Austria, Egypt, South-Africa, Switzerland, Norway, Cuba, Costa Rica and the U.S.A.
Vermeer performed and toured with many groups and musicians; Michiel Borstlap Trio, Eric Vloeimans' Gatecrash, Flaco Jimenez, Jeroen van Vliet Trio, Dick de Graaf Quartet, Kristina Fuchs/Theo Loevendie, David Murray, Anton Goudsmit, Harmen Fraanje, ZEELANDSUITE REVISITED, Joris Posthumus Quartet, Angelo Verploegen and many others.
Current groups are Akasha, Eric Vloeimans HOTSPOT!, Dick de Graaf Festive Quartet, Pau-Li Liem Group, Eric van der Westen Quintet, Songs of South Africa Sextet, Guido Nijs Group.
AS A DRUMMER HE ASSISTED IN THE PRODUCTION OF ABOUT 60 CD'S, INCLUDING :
ILE DE RÉ – QUINTET IRIS 1990
PUUR – SOFT PARADE/DAVE STEWART 1992
SAY NO MORE BRASSBAND – IDEM 1995
MESA VERDE – VAN KRIEKEN KEMPEN SEXTET 1995
BROTHERWISE – BEETS BROTHERS 1995
CHANGE OF SIDES – PASCAL VERMEER QUINTET 1998
HOMMAGE – FEYA FAKU QUINTET 1998
PORTRAIT OF A WOMAN – KRISTINA FUCHS SONIC UNIT 1999
I AM NOT – PASCAL VERMEER QUINTET 2000
ZORRO ZORRO – MAX TAX + BANDITOS/FLACO JIMENEZ 2001
BRANDAGE – ROLF DELFOS' DOLLAR BRAND PROJECT 2001
WHENCE AND WHITHER – KRISTINA FUCHS SONIC UNIT 2003
THE OTTERLOO FILES – R. VAN OTTERLOO TRIBUTE BAND 2003
LIVE – MAX TAX Y SUS BANDITOS/FLACO JIMENEZ 2004
NO CLUBS IN TOWN – LEWINSKY QUARTET 2004
GLOOM IN MAJOR – ROOMTONE 2004
COFFEE AND JAZZ – MICHIEL BORSTLAP TRIO 2005
BAYRAM – KRISTINA FUCHS SONIC UNIT/THEO LOEVENDIE 2005
LIVE IN TAGRIJN – THE STRAWBERRY BEATS DVD 2006
KIM IS BACK - KIM HOORWEG 2006
MOVING TARGET - DICK DE GRAAF QUARTET 2007
SOUNDTRACK TIRAMISU - MICHIEL BORSTLAP TRIO 2008
OMNIPOTENT – LEWINSKY QUARTET 2008
THE POET AND OTHER TALES – JEROEN VAN VLIET TRIO 2008
PLEASE CALL HOME – NUNIE RUBIO FT. FLACO JIMENEZ 2008
WINDFALL – LAETITIA VAN KRIEKEN BIGBANG 2008
ESPAI BLAU – BORABORA 2009
THE ABYSS – JORIS POSTHUMUS QUARTET 2009
THIN AIR – JEROEN VAN VLIET & SIKEDA 2010
KUMQUAT – JORGEN FLESKENS' KUMQUAT 2011
HYPNOS – MICHIEL STEKELENBURG QUARTET 2011
OUT OF THE BLUES – DE GRAAF/KRIJGER/VERMEER 2012
PEACE – RUFF SOUND QUARTET 2012
SPECK – VLEK 2012
ON – UDO PANNEKEET QUARTET 2013
SMOKING GUN – VLEK 2014
ZEELANDSUITE REVISITED – JEROEN VAN VLIET DVD 2015
LAYERS – MICHIEL STEKELENBURG QUINTET 2016
ROADTRIP – DELFOS? 2017
RUMBLE – VLEK 2018
MUSIC ON THE FAR SIDE OF THE MOON – VLEK 2018
TRAIN OF THOUGHT - GUIDO NIJS 2020
FESTIVE - DICK DE GRAAF QUARTET 2021
BLUE IS ALL THAT'S LEFT - ERIC VAN DER WESTEN 2022
LIVE AT PARADOX - AKASHA 2023
US-MIN(G)-US - ERIC VAN DER WESTEN P.T.M. 2023
ILE DE RE – QUINTET IRIS 1990
SAY NO MORE BRASSBAND – IDEM 1995
MESA VERDE – VAN KRIEKEN KEMPEN SEXTET 1995
CHANGE OF SIDES – PASCAL VERMEER QUINTET 1998
HOMMAGE – FEYA FAKU QUINTET 1998
I AM NOT – PASCAL VERMEER QUINTET 2000
I EYE MYSELF – METE ERKERS' BLINK 2000
ZORRO ZORRO – MAX TAX + BANDITOS/FLACO JIMENEZ 2001
RUSH HOUR – ERIC VAN DER WESTENS' QUADRANT 2001
WHENCE AND WHITHER – KRISTINA FUCHS SONIC UNIT 2003
GEZZ – TRIO VD WESTEN/FRAANJE/V OOSTERHOUT 2003
MUNCHAUSEN – WETTEN VAN KEPLER/F.FELIX (THEATRE) 2003
DON QUICHOT – WETTEN VAN KEPLER/F.FELIX (THEATRE) 2004
LIVE - MAX TAX+BANDITOS/FEAT. FLACO JIMENEZ 2004
NO CLUBS IN TOWN – LEWINSKY QUARTET 2004
BAYRAM – KRISTINA FUCHS SONIC UNIT/THEO LOEVENDIE 2005
MOVING TARGET – DICK DE GRAAF QUARTET 2007
OMNIPOTENT – LEWINSKY QUARTET 2008
PLEASE CALL HOME – NUNIE RUBIO FT. FLACO JIMENEZ 2008
WINDFALL – LAETITIA VAN KRIEKEN BIGBANG 2008
THE ABYSS – JORIS POSTHUMUS QUARTET 2009
THIN AIR – JEROEN VAN VLIET & SIKEDA 2010
HYPNOS – MICHIEL STEKELENBURG QUARTET 2011
OUT OF THE BLUES – DE GRAAF/KRIJGER/VERMEER 2012
PEACE – RUFF SOUND QUARTET 2012
TOKYO'S BAD BOYS – JORIS POSTHUMUS INT. GROUP 2016
ROADTRIP – DELFOS? 2017
MUSIC ON THE FAR SIDE OF THE MOON – VLEK 2018
LIVE AT PARADOX - AKASHA 2023